EDITORIAL


See YOU in Seattle at SHAPE America 2015 National Convention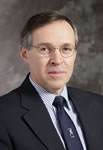 If you haven't already done so, I encourage you to schedule March 17-21 2015 into your calendar. That's when several thousand like-minded physical and health education professionals will be descending upon Seattle (my hometown!) for our 2015 national convention.
If you've visited Seattle in the past you already know it's a fantastic location for a convention (or vacation). Pretty much everything you want to see and visit in the city is within walking distance - the convention center, hotels, and sights. And what a variety there is! You can find plenty of visitor information online including a visit destination video and this short promotional film.
More details about the convention itself will be released later this month on the SHAPE America convention web site. Make a note to check back soon to get the best price on registration and hotel selection. I do know that each day is scheduled to begin with a keynote address from a nationally known presenter and then followed by dozens of other interesting choices from selected national and international presenters. And of course the Exhibit Hall will showcase the latest in equipment, programs and technology from more than 300 exhibitors.
I'm excited, and all of us who call the Pacific Northwest our home are looking forward to having you join us for what promises to be one of the best ever national conventions. One added suggestion is to see if you can schedule a few extra days either before or after the convention to do some sightseeing outside of the city. It's a quick hop on a boat for a day trip to Canada or the San Juan islands, visit some fantastic wine country, hit the mountains for snow sports, and much more. Don't miss this once-in-a-lifetime event. Get it on your schedule and make travel reservations as soon as you can. And since I'm a local, if you have any questions feel free to contact me directly.
This month pelinks4u features some great contributions from your teaching colleagues. PETE faculty will want to closely read the sad story authored by Tom Templin and his colleagues detailing the end of Purdue's PETE program. Chuck Corbin concludes last month's advice on preventing the loss of high school PE. Margaret Robelee shares advice on extending physical activity outside of PE time. George Goss shares some frustrations with today's teaching expectations and where he sees us having most impact. And Victoria Otto believes that the breathing exercises integrated into her yoga classes can help students deal with the rising level of stress they experience daily. Good stuff to make us all think. Enjoy and I hope your fall is going well.
Steve Jefferies, publisher
pelinks4u