EDITORIAL


Celebrating Winners and Losers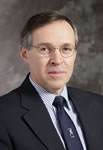 With the 2014 Winter Olympics now behind us, I'm celebrating getting my regular sleep. For years, I've enjoyed waking early and starting the day with some type of physical activity. Late night Olympics messed that up, but what a sensational two-week diversion! Thankfully, nothing more serious than a malfunctioning Olympic ring briefly diverted media attention from the performance of the 2850 athletes from 88 countries. When it was all over Russia won the most medals and 62 out of 88 countries went home empty-handed. But honestly, who really cares?
In an excellent essay (linked in our "News" column), Emmy award-winning reporter Tom Foreman reflects on the "grace and greatness of losing." He points out that every one of those 2850 athletes succeeded in joining an extraordinarily elite company. In relation to the world's population this made each athlete one in 2.5 million. Foreman points out that almost all of these athletes have likely toiled for years in anonymity and most, for reasons beyond their personal control, will never experience Olympic medal greatness. But this of course misses the point. It was the losing and the refusal to give up that made them all so great and so deserving of our enduring respect.
Master of Science Online
Physical Education & Athletic Administration Options
Central Washington University
Starting Summer 2014
Contact Dr. Kirk Mathias for details
mathiask@cwu.edu
Thinking about this made me wish that all children could enjoy the benefits of sports regardless of competition outcomes. It reminded me of the all-too-common elimination of enthusiastic kids from sports that takes place in US public schools nationwide. Deemed to be insufficiently skilled to participate, an estimated 750,000 youngsters are "cut" every year from publicly funded interscholastic sports. Sadly, these youngsters are labeled losers before getting much of a chance to begin, and never get to enjoy the many benefits sports participation offers.
Not only is this public humiliation depressing for young people in the most formative years of their lives, how can it not impact their lifetime physical activity habits? Little wonder we have an obese society that includes way too many legislators and school administrators with little interest in supporting sports or physical education.
Among other reports linked in our "News" column you'll find stories of both success and failure. Thankfully, our colleagues in California managed to persuade legislators to vote down a proposal to allow ROTC instructors to teach physical education. But just one state away, a New Mexico lawmaker is proposing to allow marching band, cheerleading and ROTC to count as a physical education class. And in Ohio, a bill is pending to let school boards allow athletics to excuse students from the physical education requirement. This seemingly never-ending stream of victories and defeats always reminds me of the Jaws movie tagline, "Just when you thought it was safe to go back in the water..."
You can find much more about the latest events in the world of physical education and sports in the pelinks4u "News" column. Especially interesting might be a couple of videos explaining "physical literacy." As you may already know, this phrase appears in our new National Physical Education Standards. There are links to information about this month's national AAHPERD Convention in St. Louis, SPEAK Out Day, PEP funding, and recognition of our colleagues who have received AAHPERD awards this year. There's also a link to the nation's physical-activity-cheerleader-in-chief, Michelle Obama, hamming it up with Will Ferrell as part of Lets Move advocacy. I vote we award her "honorary" physical education teacher status!
VOTE NOW for the new SHAPE-America
(formerly AAHPERD) President Elect
and new Board Member.
This month, pelinks4u features nine new and original articles. In celebration of National Sportsmanship Month, Pete Van Mullem shares podcasts he recorded from the Bob Frederick Sport Leadership series. Gerry Cernicky expresses his concerns about declining sportsmanship behaviors evident in today's sports, Christine Lottes continues to share practical tips for psychological skills training, and athletic director Bill Utsey describes a systematic way to assess school athletic programs.
Writing about physical education, Lynn Hefele urges teachers to adopt a more cognitive approach to teaching, and Stu Ryan has compiled 10 strategies to reduce off-task behavior. Phoebe Constantinou and Deborah Wuest share a toolkit they have created for enhancing the use of academic language in physical education, and John Strong suggests ways physical educators can integrate nutrition instruction into the gymnasium. Finally, Jane Wargo the PYFP Program Director describes the five things that physical educators should know about the Presidential Youth Fitness Program.
If you're thinking "too much to read, and too little time" I know how you feel. However, not being able to do it all doesn't excuse us from not doing anything. I encourage you to pick through the information included in our March pelinks4u issue with the goal of simply learning something that you didn't know before. And be sure to share some of it with colleagues and on your Facebook pages.
Help us to advocate for better physical education. For those looking forward to going to the St. Louis National Convention, I share your excitement. It's always motivating to spend time around professional colleagues. If you recognize me and see me there please don't hesitate to say "hi" and tell me what you like or don't like about pelinks4u. Have a great month, stay healthy, and travel safely.
Steve Jefferies, pelinks4u publisher
---
Excellent resource for our teen students and it's free! -- Free Online GED