EDITORIAL


Can Health and Physical Education Avoid a Kodak Moment? Steve Jefferies, pelinks4u publisher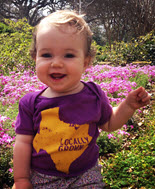 Remember when a family member or friend excitedly shouted, "Kodak Moment!" They'd whip out a camera, quickly gather people together and cement a memory of the occasion on film. It's not uncommon to hear the same expression today but in an entirely different context.
Kodak has a fascinating history. It was back in 1888, when chemist George Eastman flipped the world of photography. His invention of consumer cameras and roll film transformed photo taking from a small, complicated, specialized profession to a hobby for everyone. Eastman and the Rochester NY company he created, successfully dominated the world of photography for close to a century.
But then something unanticipated happened. In 1973, Kodak hired Steven Sasson a bright, young 24-year old engineer. Uncertain how best to use his talents they offered him a couple of options. Sasson chose to investigate a newly emerging technology that promised to transform electrical signals into images. Two years later, he proudly demonstrated his creation in front of Kodak's bosses: The world's very first digital camera. Sasson predicted that digital photography would within about 20 years replace traditional cameras, film, and prints.
By all accounts it was a disappointing experience. Kodak's marketing experts were especially unreceptive, even hostile. Kodak currently held a virtual monopoly not only making cameras and film but also the paper and chemicals needed to create paper images. Kodak made money every step of the way. Why change? Why risk doing something different and moving Kodak along a different, uncertain path?
Undaunted, Sasson continued his ground-breaking research, and 10 years later in 1985 Kodak released the world's first modern digital camera. Following Eastman's legacy, Kodak was again poised to revolutionize the world of photography. Remarkably however, in this Kodak Moment, its leaders made two critical errors of judgment: (1) They failed to see digital photography as an opportunity for them to continue their business dominance, but more importantly, (2) they failed to see that not seizing this opportunity would have catastrophic consequences for the company.
Within a few years, Kodak became an insignificant player in the new high-tech world of digital photography. There was no do-over. No going back. It couldn't recover and in 2012 Kodak filed for bankruptcy. The company that a century earlier had revolutionized the world of photography had failed to realize that the world they had created was rapidly changing. Kodak management failed to see that nothing lasts forever and that in Darwin's words:
It is not the strongest species that survive, nor the most intelligent, but the ones most responsive to change.
For any business or organization to survive it must respond to change. If you don't adapt, you risk elimination. Throughout history, we've seen this same story play out time and time again. All of us know people who believed their jobs were secure and were completely surprised one day to discover themselves out of work because what they were doing was no longer valued.
And so by now you might be wondering, "Well that's a fascinating story but why should it interest me?" What I find significant is that when young George Eastman was creating Kodak in Rochester New York, a similarly young William Anderson was in 1885 gathering a group of 59 colleagues also in New York, creating the first national professional association for physical educators.
Like Kodak the physical and health education professions have enjoyed a long history. Similar to Kodak in the world of photography, it would be easy to believe that school physical education and health education teaching will go on unthreatened and secure in America's public schools forever. But are we really so sure?
The Kodak story could have had a very different ending. Sadly, an ingrained reluctance, in fact refusal to change, doomed them. By the time the Kodak leaders realized their mistake it was too late. Others had taken over their space and improved on the very technology Kodak had created. Kodak had become irrelevant and replaceable.
So I wonder, how different are you and I going to be from Kodak or the hundreds of other companies and organizations that failed and continue to fail to seize opportunities to successfully adapt to a changing world? That went bankrupt or shrank to insignificance. To not just survive but grow and thrive.
In 2015, SHAPE America called upon our professions to commit to a single goal: To get all of America's school-aged students physically active and healthy within 14 years. It's a huge, risky, and by no means guaranteed outcome. But it also happens to be precisely what the vast majority of Americans want for their children and what health and physical educators are capable of achieving far better than anyone else.
Years from now, it's my hope that when we faced our "Kodak Moment" we won't look back with regret and sadness at an opportunity we too failed to seize.
Steve Jefferies, pelinks4u publisher
SHAPE America President
PS. Follow me on Twitter: or