EDITORIAL


Learning Opportunities are Ageless Steve Jefferies, pelinks4u publisher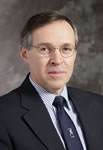 This month's edition of pelinks4u includes contributions from colleagues at very different stages of their careers, yet all still clearly passionate about our profession.
Earle Ziegler, now aged 96 is probably the most prolific writer on physical education related topics in history! When I asked him to share some thoughts about the future of our profession he responded with a 15-page essay almost overnight. For many years, Earle has argued that we should really call ourselves "physical activity educators," but as he notes, name-calling has preoccupied us throughout much of our history. Earle continues to challenge our professional thinking and I encourage you to download his essay and think about his suggestions.
At the other end of the professional spectrum, physical educator Bob Knipe is a social media entrepreneur. At the recent SHAPE America national convention in Seattle, Bob corralled several of the keynote speakers and persuaded them to deliver short-videotaped presentations for a physical education audience. Recently featured on SHAPE America's communication network Exchange, these videos can now be viewed on YouTube. They are all brief but inspiring. Take a look.
And not to be outdone, longtime physical education advocate and Naperville, IL High School PE teacher, Paul Zientarski recently delivered a TEDx Talk to a public audience in Bend Oregon. If you've ever watched a TED Talk you'll know how impactful they can be. Paul didn't disappoint, sharing with an enthusiastic crowd the value of physical education for developing smarter and healthier kids. Check out the link and watch Paul's 14-minute inspirational message.
The June - July issue of pelinks4u also includes much more. Andy Horne the 2015 SHAPE America Health Education Teacher of the Year is interviewed and shares some teaching tips. You can also watch as Andy sings a rap to engage his students in sex education! Although Andy's antics are difficult to follow, we also have essays from husband and wife Pete and Heather Van Mullem sharing thoughts on how teachers and coaches can have a life-changing influence. Christine Lottes gives some practical ideas for developing sportsmanship among athletes, and Greg Stewart explains how a product his company manufactures makes organizing a walk/jogathon easy.
Finally, I do encourage you to look at the PE News section, and check out what is happening professionally around the country and in other parts of the world. The summer break is a great time to reflect on how things have gone this past year and if you are looking for ideas check out the pelinks4u archives. Every issue for the past 17 years is still available! But most importantly, take time to rejuvenate and especially to staying healthy and enjoying the company of your family and friends.
Have a great summer,
Steve Jefferies, pelinks4u publisher
SHAPE America President